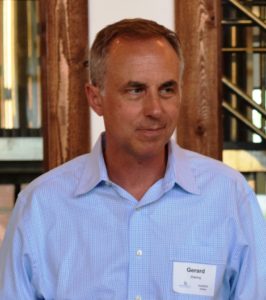 I started InnovateTech in 2007 with a simple goal – build a company that would bring life improving university technologies to market through the formation of professionally managed startups. I'm proud of how far we have come since then.
Most importantly we have built an amazing team of employees, contractors, CEOs, service providers and advisors. Whatever the market, the technology or the challenge we have access to people who have the expertise and experience to guide our startups to success.
We've established a broad network of university licensing offices based on several decades of working in the Technology Transfer Industry. Not only do we have unparalleled access to emerging technology but we understand the goals and concerns of our university partners.
We have a large and rapidly growing network of accredited seed and post-seed investors. Our investors understand the opportunity that university technologies provide and the value offered by our model of "engineering" startup companies.
Growing a portfolio for a startup foundry like InnovateTech takes time and patience. We're very proud of our startups, the progress of those companies and how quickly the portfolio is growing.
The next few years promise to be very exciting for us; accelerating growth of our portfolio, increasing valuation of our startups and company exits. As our startups are successful we expect to provide a good return to our investors while bringing life improving technologies to market.
Gerard Eldering