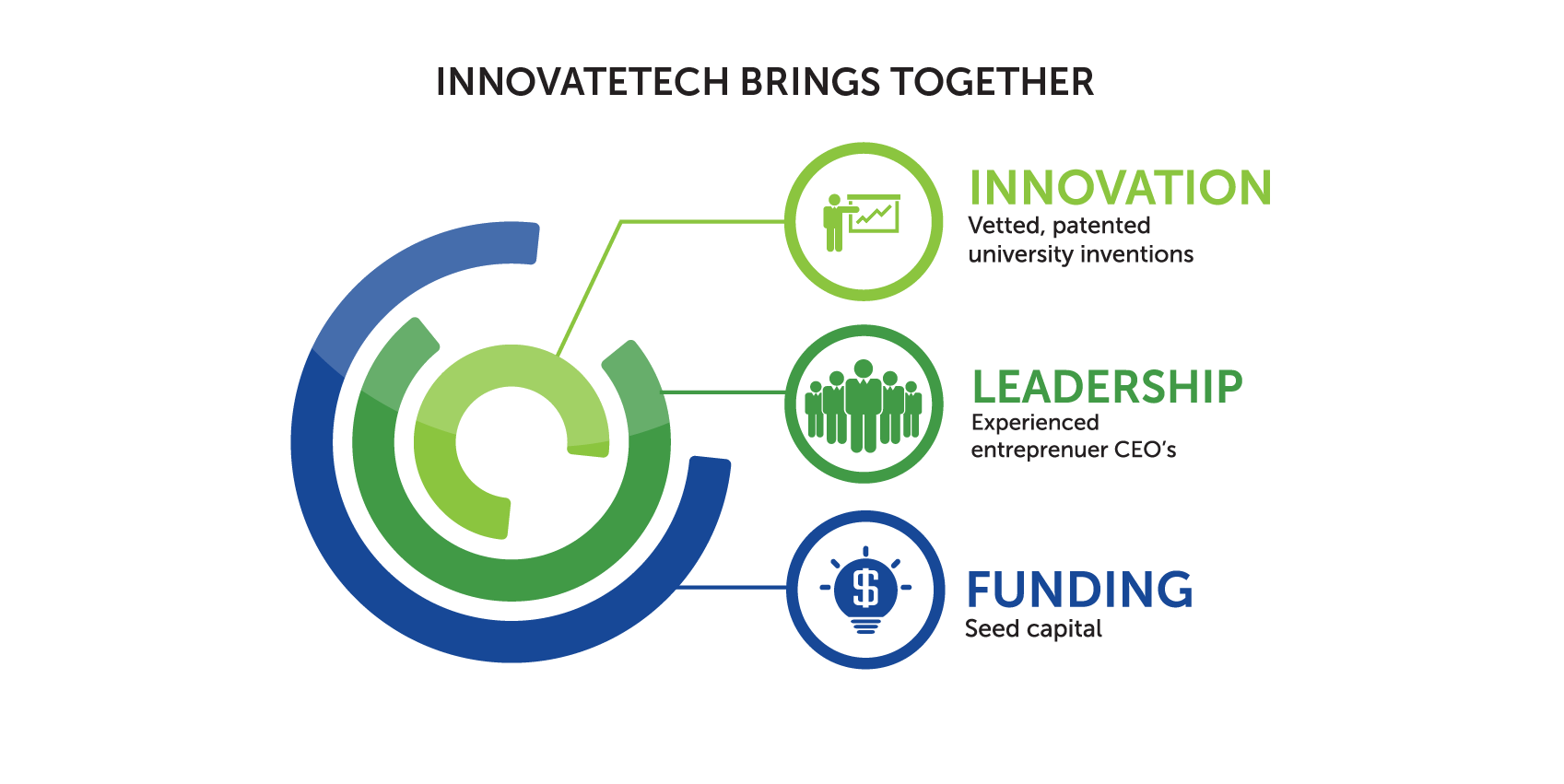 Think about the startups that most angel investors and VC's see on a regular basis. A startup team comes to them with all of the elements of the company basically "locked in" including the founding management team, a technology, an application for the technology and a valuation.
But why does it have to be that way? Especially with a university technology where the inventors typically lack startup management experience to build a strong startup.
We turn this all around. We work with our seed investors to "engineer" every startup and help construct each element from the beginning.